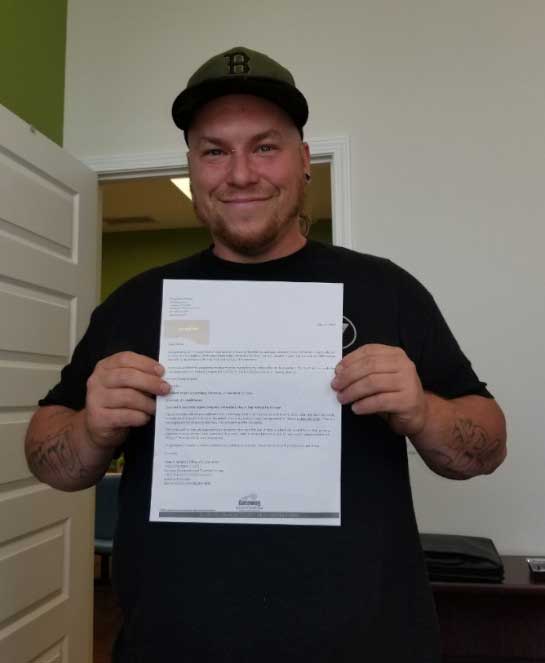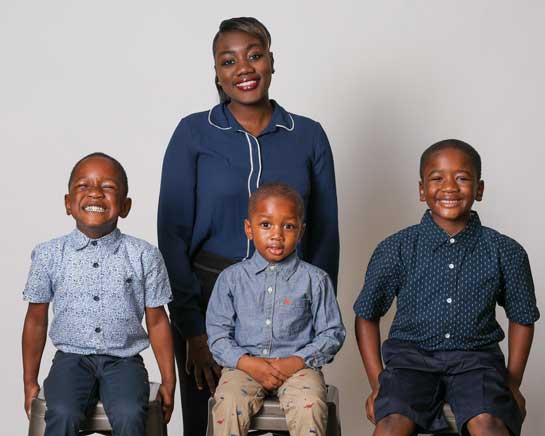 Lincoln Grant Scholar House
A MODEL FOR SUCCESS IN THE QUEST FOR SELF-RELIANCE
Lincoln Grant Scholar House is an innovative model for single parents who are full time college students.
Home to 45-families, the Scholar House is conveniently located three-blocks from Gateway Community and Technical College's Urban Campus with other schools in close proximity or available via public transportation include Cincinnati State, University of Cincinnati, Xavier University, Northern Kentucky University, and Thomas More College.
The goal is for residents to achieve post-secondary success, so they will experience higher earnings and a more clear career path which will lead to self-sufficiency. They will likely become more involved in their child's education resulting in a far greater likelihood of their child pursuing a post-secondary degree – ending the cycle of poverty these families have experienced.  Two out of three students in higher education today are juggling work and school; taking care of dependent children; and/or have waited to attend college.  Without external supports, adult students with children are less likely to finish school and are more likely to leave with a higher debt load than "traditional" students.  Lincoln Grant Scholar House provides the support needed to be successful.
Residents receive counseling and support while fulfilling academic or vocational training coursework as full-time students. They are also encouraged to access the resources that are available at the college or university they are attending, such as advising, on-campus interviews, writing center help, remedial courses, and student life events and activities. By providing affordable, safe, and decent housing, on-site case management, an Academic Service Center, children's library, and computer lab, the Scholar House experience enables residents – many of them first generation college students – to find success in their quest for self-reliance.
Built in the early 1930's and dedicated on March 31, 1932, the state of the art building served as Covington's public school for African-American students from kindergarten through twelfth grade. Lincoln Grant closed in 1965 when it, like other schools in Kentucky, was desegregated.  It continued operating as an elementary school from 1966-1976 under the name of Twelfth District Elementary.  Subsequently, the building served as the Northern Kentucky Community Center, providing recreation, education, cultural experiences, and fellowship for residents of the Eastside Neighborhood of Covington for more than 25 years.  The building is on the National Register of Historic Places, and has also been designated as an African American Heritage Site by the Kentucky African American Heritage Commission, under the administration of the Kentucky Heritage Council / State Historic Preservation Office.
If you are interested in applying attend one of our upcoming Open House events to learn More. 
Eligibility
Single-Parent Students entering this initiative must meet the following qualifications:
Be a single parent
Have a child or children under 18 in the home; or be pregnant
Meet low-income housing requirements
Have a high school diploma or GED
Have the desire to pursue a college degree
Participants will be required to:
Remain enrolled in college full time
Maintain a 2.0 grade point average or better
Contribute service hours through volunteer activities in the community
Support Provided
Academic Support:  Assists participants in obtaining support services that help them address barriers to education.
Other services include:

Assistance in applying for necessary public benefits
Assistance in securing quality, affordable childcare for their children while they are in school and at work
Opportunities to develop new skills in the areas of parenting, time-management, and independent living
Regular individual meeting for goal setting, support counseling and referral to community resources
Family Support: Lincoln Grant Scholar House helps single parents navigate the college process and serve an Academic Advisor to review educational progress.
Other services include:

Advising students on college and class choices
Assisting with financial aid applications
Advocating for them at their respective schools, as necessary
Informing them about work-study programs
Sharing information about scholarship opportunities
Housing: Provides forty-five new, affordable two- and three-bedroom. It will also include a children's library, career resource center, computer lab, exercise facilities, and a fully restored theatre. Participants are responsible for their portion of the rent based upon HUD guidelines and their own utilities.
Support Scholar House Residents
Most parents and their children will have very little when they move in at the Lincoln Grant Scholar House.  Providing necessities for their new homes can be a big relief to our residents.  Northern Kentucky CAC is collecting "new home kits".  Each kit provides much needed cleaning supplies.  Kits usually cost around $50.  Already assembled kits are welcomed as are donations that can be used to purchase these supplies.  Purchased items can be dropped off at 717 Madison Avenue Covington, KY or by emailing LGSHVolunteer@gmail.com to coordinate pickup.  If you don't have time to shop, please send a check to made out to Northern Kentucky CAC to 717 Madison Avenue, Covington, KY and mark "LGSH new home kit" in the memo line.  Regularly needed items include:
Cleaning supplies
Diapers (size 4 and up)
Wipes
Furniture / household items
Children's books
Family board games
Shampoo, soap, toothbrush, etc.
Blankets / Comforters / sheets
Cookware sets and baking pan
Special thanks to our Sponsor!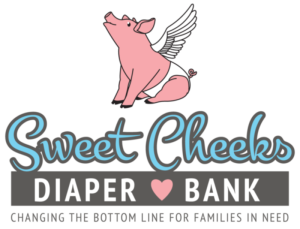 Check Out the Local Coverage of Lincoln-Grant Scholar House
NKY Tribune Coverage of Ribbon Cutting
WLWT Channel 5 Visits Lincoln Grant Scholar House
Coverage on the Lincoln-Grant Scholar House from Local 12
River City News editor, Michael Monks interviews Executive Director Florence Tandy
Vice President Dawn Fogarty Conveys the Importance of the Scholar House
For More Information Please Contact: 
Karis Hawkins, LGSH Program Director   khawkins@nkcac.org